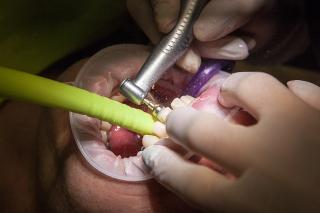 Are you interested in live, hands-on tooth implant training? If so, you're in the right place! We have live courses available for dentists to apply their skills, gain more knowledge, and gain the experience of performing a dental implant operation on a live patient. Right now, you can register for the following guided, hands-on training:
Dental Implant
Sinus Lift
Site Preparation
Who We Are
CASS Dental Clinic has been serving the homeless, low-income, and veteran communities of Phoenix for many years. We also work with foster children and other disadvantaged people. Dr. Kris Volcheck founded Brighter Way with a couple of dental chairs and a desire to provide a service that was and is still is unavailable anywhere else. Brighter Way served anyone and everyone who needed dental treatment regardless of their ability to pay. The goal of Brighter Way Institute is the same as it was at the time its conception; to provide high-end dental services to people who need them but can't afford them.
Proudly, all these years later, our dental clinic has evolved into a once-in-a-lifetime dental clinic. Brighter Way Institute partners with 3Shape, Carbon, FullContour, and numerous local vendors who share our vision and passion in serving the underserved. Because of these partnerships, and because of our hands-on tooth implant training and other live training programs, we're able to provide people in need with the highest, latest technology in dental care while subsidizing the entire cost.
Operate on Your First Patient Under the Direction of Dr. Todd Erickson
Dr. Todd Erickson is one of the nation's only dual-trained oral surgeons and oral radiologists who helps treat our patients through our live training programs. When receiving hands-on dental implant training at CASS, you can trust that you are being guided by one of the best in the business. The implant training program we have is unique. It not only provides top-level implant training to trainees, but it provides our patients with an opportunity to get the dental treatment they need that they likely would not have otherwise.
If you're interested in working with Brighter Way Institute, sign up for your live training course online. Feel free to give us a call or send us an email if you have any questions or to inquire about our volunteer opportunities. At Brighter Way Institute, we make a difference in the lives of everyone we serve and work with.
Training with Us is a Win-Win
Our hands-on dental implant training is available to dentists throughout the United States. Doctors can place implants on our veterans under the care of qualified and licensed instructors, while at the same time being trained in the most up-to-date techniques. When finished with this course, you will not only be a more knowledgeable and skilled dentist, but you will have had a hand in providing a veteran with a dental implant that they would not have been able to receive elsewhere.
Hands On Tooth Implant Training